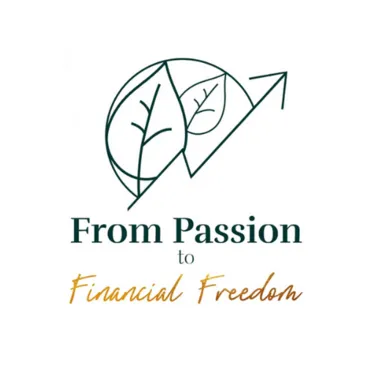 From Passion to Financial Freedom
I know 2020 has been a wild ride for all of us. It will take some time for most to recover – some of us are feeling a little (or a lot) overwhelmed and unclear as to what steps to take next, but for a moment, I'd like you to imagine if you could …
Find the job or career path that will utilise the unique strengths and talents you have to offer.

Find authentic ways to increase your income & business value.

Gain Clarity on where you want to go and what are the necessary steps to take.

How to effectively set goals & develop the habits and behaviours to attain them.

Discover your strengths & talents and how to utilise them to reach your full potential in your professional & personal life.

Connect with people (customers & clients) on a much deeper level.

How to develop resilience & thrive every day.
Sounds like something that interests you?
Our Workshop: From Passion to Financial Freedom.
We will give you the tools & accountability you need to learn your purpose, strengths & values, and passions to create and live the life you truly want to live. You will learn how to merge all of you to create a business/role or product that connects with people on a deep level. You will learn how to determine what problems people and/or your customers face and how to serve them better.
This workshop will inspire you to be your best self, and you will gain the longed-for clarity. You will gain a very hands-on approach on how to make an income & an impact.
This workshop is for people who want to create and run their business authentically or wish to find their purpose and passion inspired career path. They will learn how to utilising their strengths & maximising their business value, enabling them to generate new income streams and career opportunities.
Here's what's included

From Passion to Financial Freedom Workshops

Workshop 1:
Discover YOU
Learn your deeper WHY – your driving force?
Discover your strengths – the unique gifts you have.
Values – the core values that keep you anchored and directed.
A powerful visualisation exercise to create a vision for your life.
Workshop 2:
Passion to Profit
Learn how to blend your strengths along with your passion to create a role or business that will connect with people & bring you an income!
What problems do people face and how can you solve them in a practical hands on way that brings you financial gain and fulfils you?
Who do you want to work & connect with?
How can you serve your customers better
What are your goals?
What are the key habits and behaviours you need to implement in order to get to where you want to be?
Workshop 3:
Energy Management & Growth & Thriving
You will learn how to manage your time effectively & efficiently – working smarter not harder.
You will gain the tools on how to have the mindset needed to stay consistent & succeed.
We will discover the different ways to grow your business or yourself – consistently & practically, utilising who you are.
Learn how to develop your resilience so you can thrive every day of your life.
Registration
Each workshop takes place once a month – on a Monday between 6 pm – 8 pm EST on Zoom (We can make accommodations). We send accountability emails every week. You also get to join a Facebook support and accountability group. For further accountability and support, we include a meet-up session three months after your last workshop & six months after – all part of the package.
If this is something you are interested in, please pre-register by completing the form below. We will send you the secure link to purchase your attendance. You can also email us at [email protected].
We have a pay per month option – taking the current world situation into account and want the payment to be as manageable as possible. Enquire in your email for more information on this option.
The cost for the entire workshop, resources and two further development calls is $450 (USD).
We are also running this early bird offer for a limited time: Sign up with a friend, and you both will receive a 30% discount.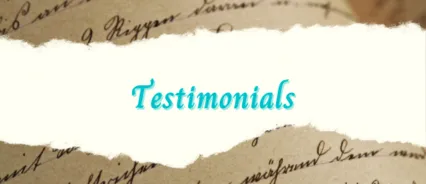 Testimonials
Thank you SO much for last night's workshop.
To be 100% honest with you I came into last night's workshop feeling quite frazzled, tired and frustrated. I don't think I was fully aware of it, but I feel like I had begun to sink into a space where I was lacking a lot of clarity in terms of my business, and I felt unclear as to what my offering really was. I think I subconsciously expected that I wasn't going to get much out of the workshop because of the space I was in – because I felt distracted and unfocused (though, I should've known better that this is EXACTLY what you and Mariska are amazing at guiding people through!)
The conversations that were had and the questions you guys had us think through really inspired me and sent me down a rabbit hole of introspection, in the best way possible! Within those two hours I went from a space of not even realizing how stuck and disempowered I felt, to gaining SO much momentum in generating ideas for my business, revenue models and product ideas. I love that the workshop is also designed to really get you thinking about your passions, strengths and values in a different way – and to connect those things and apply it to business decisions. I feel like I am learning so much about MYSELF and how I can apply that knowledge to know what works for me and what doesn't.
The workshop inspired me to create a list of achievable action steps/next steps in order to get my dream project rolling, as well as helped me identify the keystone habit I needed to implement in order to achieve my multiplier goal (I really loved this concept!)
Often, I wake up feeling a sense of dread that stems from anxiety that is work related. This morning? I implemented my simple, clearly defined but achievable keystone habits and worked on my goal. Those 75 minutes completely altered the trajectory of my day and left me feeling empowered, confident and capable to handle the work that I want to take on.

I feel like I was finally able to take the first steps on a project that I've been thinking about for the last few months – so thank you both for setting up the space to help me look within and find what it takes to get the ball rolling!
I also wanted to add that I got so much value from the first workshop in a way that has translated over the course of the last month into my personal life. That first workshop alone helped me have the courage to make a BIG change that I was terrified of facing, but that was necessary to keep me on track toward my dreams for my life. So THANK YOU and Mariska! I am so grateful to be a part of this group, and I'm looking forward to the third workshop next month!

I think you and Ciara are a wonderful team, and I can see how you play off each other's strengths.
It's clear you both are big believers of speaking your truth & that shows up in the workshop. The way everything is broken down is so easy to understand. The first session was really about getting to know yourself & understanding yourself, and the second session was more, okay now I know myself, how am I going to apply this and what can I do with it (professionally & personally). The third session was very much, I know myself, I know what I can do but when am I going to do it and how. I have all my worksheets and notes and I will be using & looking back at them. The fact that I have the new career I'm thinking about written down helps me stay focused and discourages procrastination. It's so apparent that this workshop is open and welcome for all types of people – its younger people, older, in-between. You both did an amazing job of helping people understand themselves and guide them on my journey. Through this workshop I have decided on pursuing something that is my passion & utilises my strengths and I'm very excited about that – this workshop has been a huge motivator.
Passion to Financial Freedom Workshop
I found the Passion to Financial Freedom workshop to be very valuable in developing a positive and realistic financial strategy for my current business pursuit. This workshop provides the opportunity to arrive at both a context and perspective of one's own journey to financial freedom. Though there are many skills and techniques out there, what I found different about this workshop is that it takes one on a journey from the inside out. In this workshop, one goes through a process to create a personal foundation based on an organic understanding of one's strengths, weaknesses, core values and end in mind. What is important is that this foundation will be different for each person.
This foundation provides the individual context and perspective to apply the relevant information, skills and techniques to building one's future financial freedom by leveraging the understanding of one's personal wiring. This approach avoids trying to apply a one-size-fits-all approach from the outside in and has enabled me to make organic choices that I would not have made otherwise. Thank you for not only the process, but your guidance and expertise through this workshop.